Refresh Your Home With Landscape Posters
Refreshing your home doesn't have to be an all hands on deck type of thing. You don't have to tear down walls, rip carpets off, or remodel whole rooms just to introduce something new.
In fact, bringing new energy into a space is much, much easier than this. All you really need to do is to tap into your imagination, dust off the old creativity, and introduce some new pieces of furniture and decor to bump up that atmosphere.
Of course, if you're not happy with how your construction in itself looks or if structural issues appear, by all means, tear away, but when everything is fine and you just yearn for a little bit of magic here and there, the art of decorating can help immensely.
There are a lot of things you can use to do this. New lighting solutions, for example, are known to always bring a new, literal and metaphorical, view of any room, and so are things like cushions, vases, carpets, coffee tables, and so on.
Out of the bunch, the personal favourite and leader of the gang has to be artwork.
Artwork: A Simple Way To Big Changes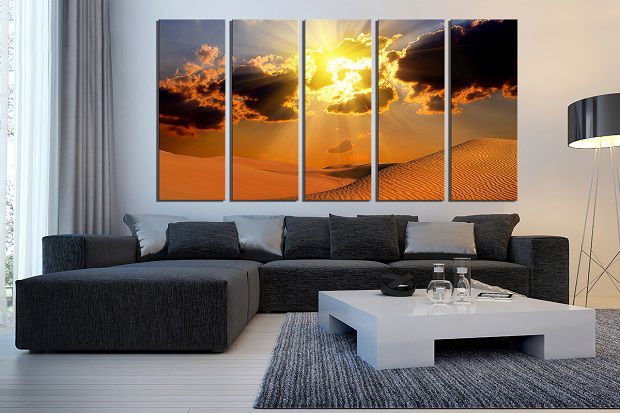 It's true, a bare wall can ruin a room. No matter what kind of furniture you have, what colour you have it painted, a blank wall will always make a room feel empty and cold.
On the other hand, a wall covered in artwork gives off a warm, inviting, and homely feeling. It makes things seem a bit friendlier, not to mention, if you choose your pieces wisely, you will also have a wonderful conversation item, too! Depending on the style of your home there are a lot of different options you can introduce to spruce things up a little bit.
Long gone are the days when you had to go and buy actual paintings to be able to add a bit of the art world into your home. Times have changed and when it comes to the modern home in the modern day and age, things are much simpler.
Sure, actual paintings are still great, but a more affordable and equally beautiful and effective way exists and it comes in the form of art posters!
Art Posters: Bring Nature Inside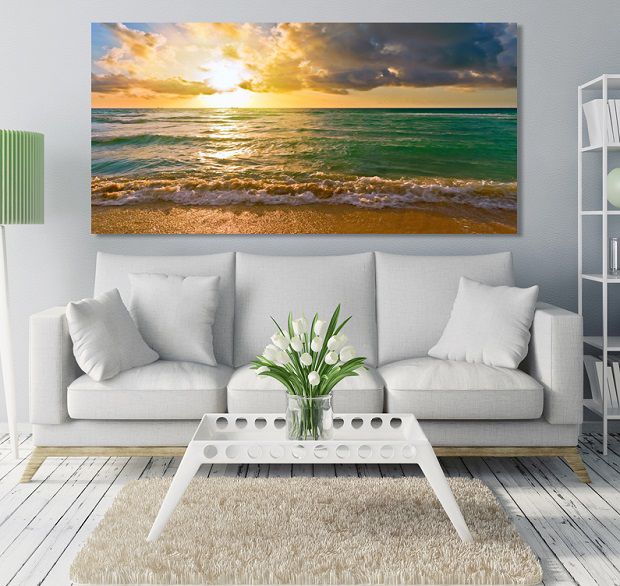 There is a wide variety of artwork posters available, but when it comes to bringing freshness into the home, there is nothing like a landscapes poster that can hit the spot just right.
Landscape posters are all about depicting nature, architecture, humans, and all things marvellous from around the globe, printing them in high quality, and making them available for anyone to buy.
Available in a variety of styles, the right, well-made landscapes poster will turn your room from an ordinary living quarter into a travelling machine, able to transport you wherever you'd like to be.
Here are a few excellent ideas for landscape art posters you can breathe new life into your home with!
Beach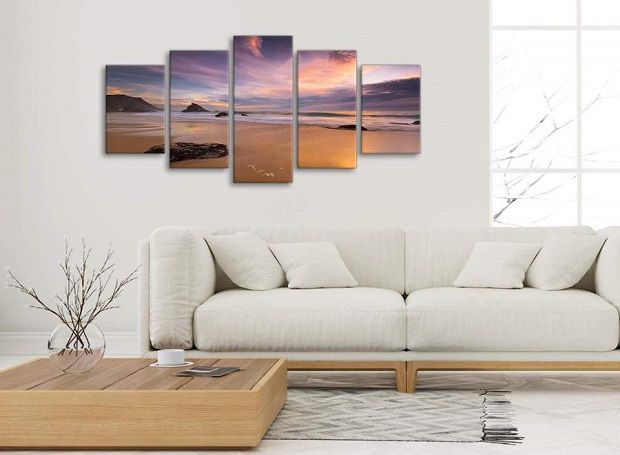 Are you one of those people who are just in love with the ocean? Understandable! The ocean and the beach always bring a feeling of freedom and adventure along with them, which makes them the perfect style of landscape poster to add to your room.
When well-made, they will be able to make you feel like you're right there under a palm tree and not in your living room. What's more, they are going to relax you and allow you to take a little break every now and then and lose yourself in a bit of daydreaming about the next time you're going to visit the beach!
With stunning colours like marble white, deep blue, and sunset red, beach-themed landscape artwork posters are an excellent addition to any minimal, Scandi, or nature-themed home out there!
Natural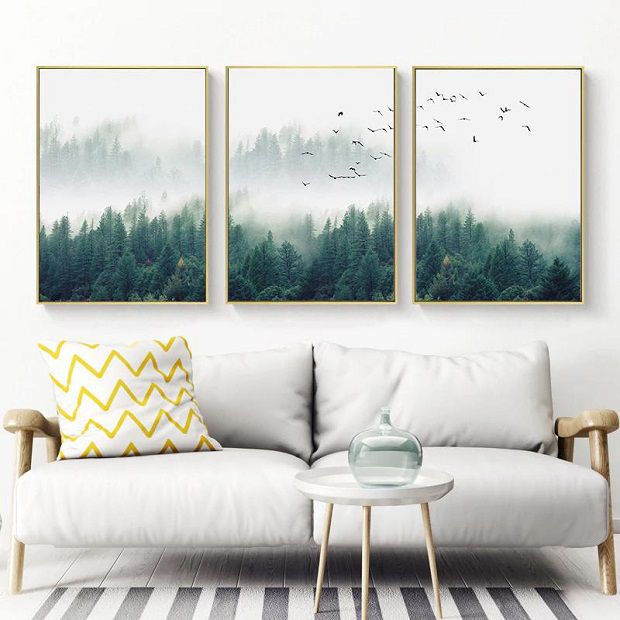 Not all of us are into sandy heavens, tho, and that's okay. Some are more for the deep forest greens and earthy tones mountain-inspired posters can give. Giving off a feeling of complete solace and intimacy, nature landscape posters are all about introducing nature at its rawest into your home.
From close-ups of flowers and greenery to wide angles of mountains and breathtaking sunrises, the range nature-themed posters give guarantees that everyone will be able to find something to suit their taste!
Perfect for homes following vintage, nature, or rustic decor themes, the natural landscape will slip right between your existing items and enrich the room in a subtle, yet effective way.
Raw nature has been proven to have a very positive effect on our mind as green is such a calming colour, so your poster will work great in the bedroom, living room, and any other quarter you spend a lot of time in.
Architecture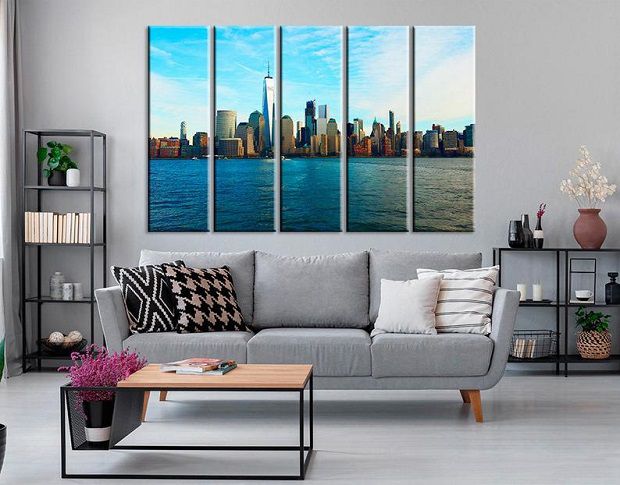 There's nothing like that feeling when you walk through a city you've never been before and you're taking in all the novelty, excitement, and just the overall vibe, don't you think?
If you do agree with this statement, then you're definitely going to love architecture-themed landscape posters! Filled with treasures from all around the globe, these posters will bring the world closer to you and will let you explore places you haven't even visited before.
High quality, detailed, and available in any size you'd like, they are your one-way ticket to any spot. The best part? You don't have to leave!
Amazing for any home with an adventurous spirit and love for all those special things only humans can build, they'll go perfectly well within any room of the house. As they are quite detailed, though, you'll need to be careful when pairing them with the rest of the decor, but I'm sure that matching a colour scheme won't be an issue for you at all.
All that's left after that is to allow yourself to escape for a second and admire the man-made beauty that is architecture. In some ways, these posters are art within art, would you agree?